The all-women Managed Safari camp

Upmarket Dunia Camp from Asilia is astonishing visitors with exquisitely personalized service that makes everyone feel like the most special guest.
Exceptional service requires engaged employees and Asilia provides just that at its exquisite specialty camp, Dunia, in the sweeping Serengeti National Park.
In a traditionally patriarchal Tanzania, Dunia is leading the way in showcasing how amazing East African hospitality can be with its all-women staff.  Dunia is the first and only camp in Tanzania to maintain that commitment, proving that empowered women can deliver guests an unforgettable safari experience.
Experienced by SENE guests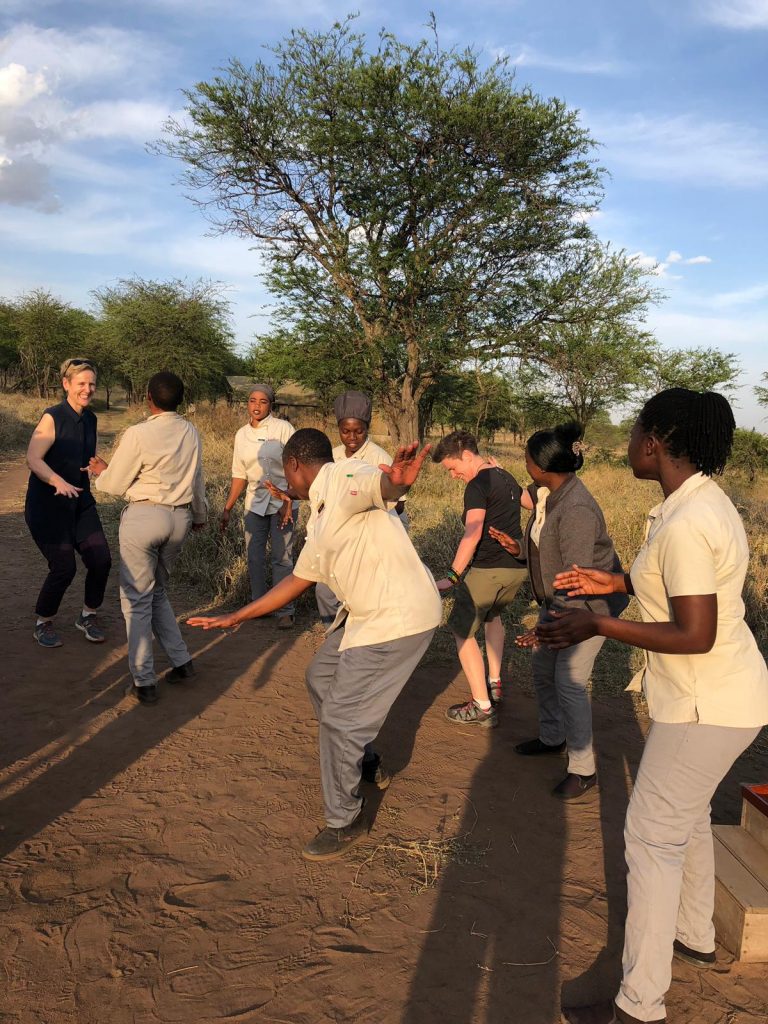 Elegantly located on a vista where the light constantly shifts, Dunia presents extraordinary panoramas from shimmering sunrise to scintillating sunset.  Encouraged by Jody Cole, owner and operator of SENE partner Wild Rainbow African Safaris, feminists Melanie Heenan and Rhonda Cumberland of Melbourne, Australia selected  Dunia as part of their Serengeti safari with SENE for a unique cultural adventure.
"The sense of place is powerful," observed SENE the safari guests, who spent three nights there last October. Melanie and Rhonda appreciated the extreme care with which they were treated from greetings by Angel, the Camp Director, to the mentoring of the younger staff by the more experienced staff that they frequently over-heard to the respect that they witnessed amongst the women as they strived collectively to make the Aussies birthday holiday the best ever.
Months after their visit Melanie and Rhonda continue to gush about the supportive and authentic relationships amongst Dunia staff as well as the relationships the guests were able to establish with the team.  Seamlessly executed service-with-a-smile created a keen sense of enduring satisfaction about Dunia for SENE guests.