some of the CREW whom you will meet at the Mbahe Farm cottages:
Abraham Magere
Mbahe Farm Host
Abraham has been the host at Mbahe since 2018.  Formerly a procurement officer, Abraham now delights in the opportunity to interact with Mbahe guests and share the rich Tanzanian culture with them. Easy to chat with, Abraham enjoys helping clients with the final preparations for their Kilimanjaro climb, whether it's finding last minute items or simply sitting by the fire relaxing in advance of the adventure. Abraham is a husband and the proud father of two active children.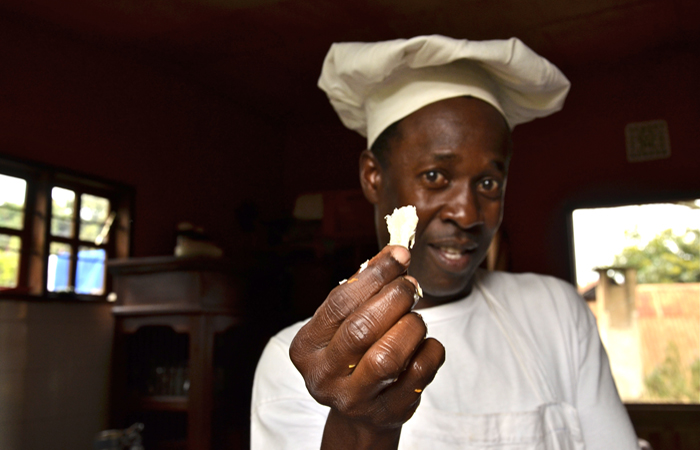 Leonard
Head Chef
Leonard has been at Mbahe Farm for more than ten years and prides himself on the loving craftsmanship with which he prepares each meal.  He is a wizard with ingredients – conjuring up delicately flavored stews, soups, vegetable side dishes, and more from the Mbahe garden. Originally from Zanzibar, Leonard now calls Kilimanjaro home as he settled here with his wife and two children.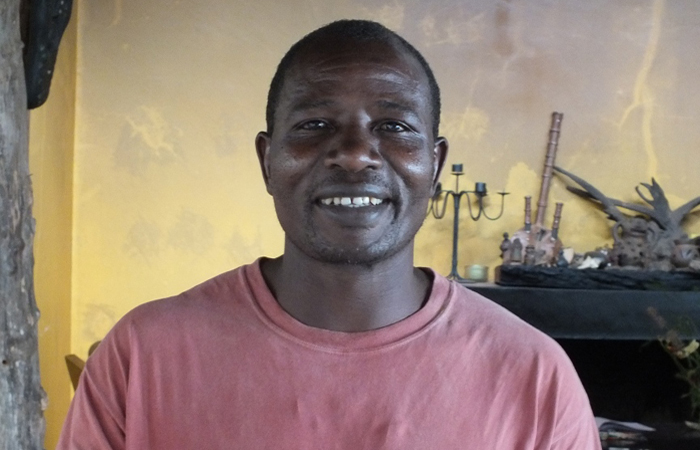 Valerian Mtuy
Groundskeeper and Handyman
"Master" was SENE's first employee, working as the groundskeeper and builder at Mbahe Farm for nearly twenty years. Master's muscle and know-how has been instrumental in developing Simon's vision of the Mbahe cottages. He now has primary responsibility for maintaining the organic gardens. Master has lived in the village of Mbahe his whole life, returning home each evening to spend time with his wife and children.