The Road Less Traveled: Mkomazi National Park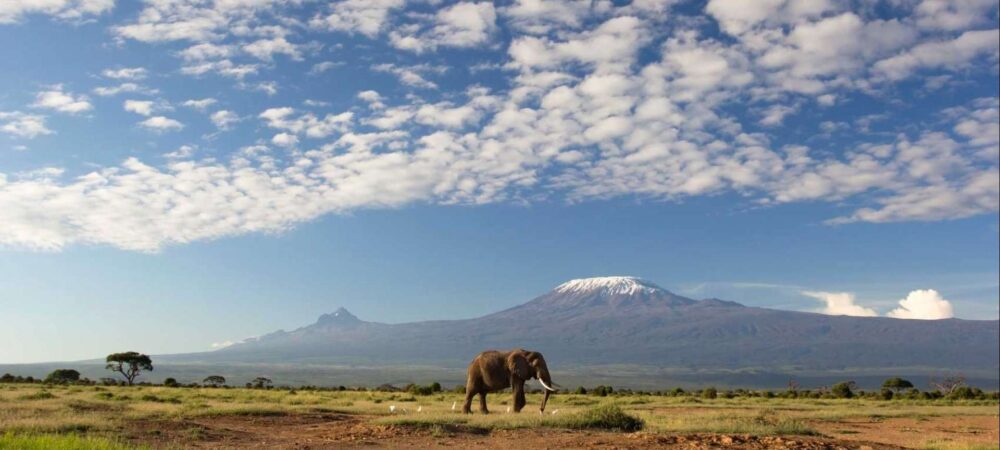 Tanzania's land is a compilation of diverse ecosystems; from the dry grasslands to the lush rainforests and towering volcanic mountains. Nearly 100,000 square kilometers are protected as one of the 22 National Parks. Amongst these protected areas is Mkomazi National Park, a hidden gem in the Northern wilderness. The common sightings of elephants, oryx, and zebra paired with an epic backdrop of Africa's tallest peak, Mt. Kilimanjaro, make this park an excellent alternative to some of the more heavily trafficked safari destinations.
The park's name is derived from the words "Mko" and "Mazi" of the Pare-ethnic language meaning "spoon of water." A description accurate to the dry desert landscape of Mkomazi. Vegetation of the area consists of acacia bushlands and dry land forests.
One notable distinction between Mkomazi and its counterparts is its Black Rhino and African wild dog sanctuaries, making it the perfect place to see both of these highly endangered species. However, it is not limited to these mammals, as 76 others have been spotted, including the Big Five, and it has been made home by about 450 various classifications of birds. This game reserve is a bird watcher's paradise.
Mkomazi is available to explore through game drives, and for the adventurous, it is one of the few National Parks in Tanzania that offers guided nature walks, making it possible to escape the confinement of your vehicle and view the wildlife from a different perspective.
Within the park there are a variety of accommodations, from tent camping to luxury lodging. SENE's itineraries can be customized to make an experience suited for you, including Mkomanzi and Tanzania's other National Parks.