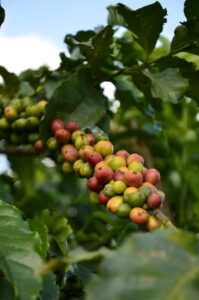 The unity of humans and nature can often be lost in the flurry of daily life. It is important to take moments to step away and reflect on the ways in which everything is connected, and to set as a reminder for what further purpose daily tasks might hold. Human to human connections and human to environment connections are both essential to preserving the Earth as it is now.
One of the principals which SENE is founded on is a commitment to sustainability. In the development of the company, Simon Mtuy felt uncompromising on this concept. His determination to ecotourism has manifested into a strong understanding of permaculture and the interconnection between everything in nature.
Permaculture can be described as a design system for ecological harmony and sustainability. While often associated as a gardening technique, it expands beyond that parameter to include community building, construction, and growing food in a way that minimizes the ecological footprint and mimics nature. The interrelation between various organisms and species play a vital role in the functionality of the planet's biospheres. Furthermore, there are ways to see these relationships between individuals of the same species. 
In understanding any civilization, it's important to look at people individually and their position as a building block to a greater good. Historically, human communities operated on a much smaller scale than most of the western world does today. Nowadays it can be hard to understand how each person or entity fits into the big picture. It is not often that people explicitly see the direct correlations between themselves and the opposite end of the world. However, the pandemic helped to awaken us to the web that we are all tied into. 
COVID was an experience shared by all communities stemming from small scale interactions, a perfect example of the butterfly effect: there is a great significance in all components of the environment and a microscopic change can result in substantial effects. As the immobilizing effects of the virus are beginning to dissipate and travel restrictions lessen, the opportunity to see and appreciate the interconnectedness amongst different cultures around the world is one that should be taken advantage of.
There is a great amount to be learned from one another and each person's role in the broader system, as well as the plants and their significance. After all, no one organism could sustain life on its own.